Professional shoring for home elevation and leveling work
During the process of elevating a home above potential flood waters, shoring supports it as work is completed. Shoring techniques may also be used to temporarily support buildings, vessels, and any other structure that may have the potential to collapse during alteration or repair work.
Shoring may also be referred to as propping up. No matter what you call it, our New Orleans Home Elevation contractors take advantage of the procedure often when we are raising and leveling homes in Louisiana.
With shoring, timber and/or metal pipes and plates may be used to hold up a house after it is separated from its foundation or slab. While shoring is primarily vertical in nature, it can also be angled or horizontal.
Home elevation and shoring are needed when a homeowner wants to lift their home living space above flood levels. During this process, the house and lifted and supported with shoring, and a new foundation is built or the existing one is expanded upward.
Likewise, shoring can be used during house leveling projects. As foundations and slabs settle and sink and become in danger of collapse, permanent shoring may be needed to lift and strengthen the structure where it is sagging.
No matter what your needs, our shoring professionals are ready to assist you with your residential or commercial project in the New Orleans region. Contact us today for a free estimate and consultation.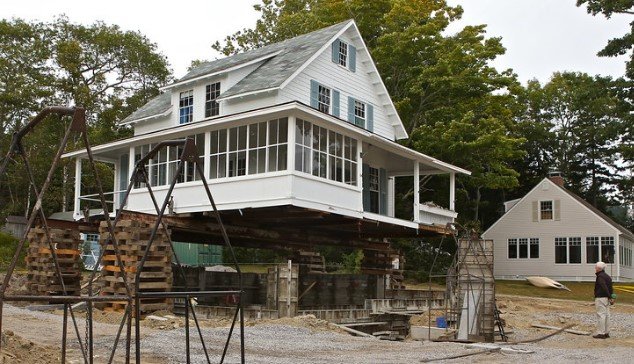 Worried about the structural integrity of your New Orleans property?
What are you waiting for? Call now to schedule a free consultation with our team!
We are available 24/7 to help in New Orleans, Gretna, Kenner, Jefferson, Metairie, Terrytown and beyond.
Why hire our foundation shoring company?
Given that we live eight feet below sea level in New Orleans, we understand that you have many options when it comes to hiring a foundation shoring and home elevation company in the Big Easy.
Why work with us when other crews also have solid online reviews and snazzy websites, and other bells and whistles? Here are a few good reasons:
We are efficient: Our pros work with homes and contractors closely to ensure a shoring design and plan that is efficient, effective, completed on your schedule and doesn't totally disrupt your property and surrounding area.
We are industry experts: While some of our competitors may offer a wide range of construction services, we specialize in structural elevation, repairs, and shoring. You can be assured the job will be done right with our team.
We are fully licensed and insured: Want peace of mind? Our contractors are certified, trained, and insured in all facets of shoring and foundation work. Not only are you covered financially, but we also promise safety throughout the project.
We offer transparent pricing: What we quote at the start is what you pay at the end. We'll never hit you with hidden fees when the final bill is due. Not only that, our rates are reasonable and can be modified to fit most budgets.
We are friendly: Yes, we are courteous, professional, and easy to work with. We greet you with a smile and treat your project like it's our own.
👇 Get a free quote now! 👇
Contact us for a free estimate!
If your living room floor is sagging, your foundation is sinking, you need to replace a portion of structural concrete, or you want to expand your basement area, our team can help with superior and timely shoring and basement services.
Simply give us a call and we'll be happy to meet with you to discuss our options and build a detailed plan for your project. We look forward to hearing from you!