Slab Elevation Contractors
Do you have a concrete slab that shows signs of sagging, buckling or settling? Do the walls separate from the floor or ceiling?
If such a situation arises at your house, you might have a concrete slab that sags or settles and is uneven. This problem can lead to costly cracks in floors and walls, uneven surfaces and a weakened foundation.
The good news is that our foundation elevation experts in New Orleans can solve this problem permanently. We deliver complete repair solutions in Metairie, Kenner, Gretna, Slidell, Terrytown, Jefferson, Mandeville, Belle Chase, LaPlace, and beyond in Louisiana.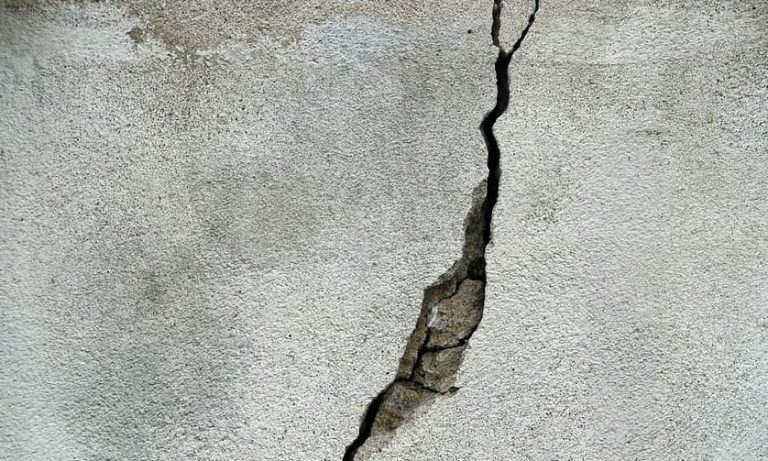 👇 Get a free quote now! 👇
Signs of Sinking Concrete
When a concrete slab sags, damage can develop in many ways. In addition to cracks in concrete, floors can separate from walls when walls sink. Conversely, interior walls can be pulled through the floor and separate from the ceiling. Walls can pull apart and interior cracks can form and grown, most commonly at the corners of interior doors.
Less obvious warning signs include displaced moldings, cracked bricks and mortar, doors and windows that are jammed and misaligned, cracked drywall, uneven floors, and tipping chimneys.
Your house might be prone to foundation damage if:
It was constructed on expansive clay
It was built on fill soils that were not compacted properly
The soil around the foundation has poor drainage
There has been plumbing leaks below the structure
Tree roots have grown too close to the foundation
When a concrete slab sags and settles, it can cause significant damage to the structure. The causes of concrete slab sinking are usually due to a weakened ground under the slab which is not able to support the weight of the concrete. They are often responsible for other foundation problems, including cracking and bowing of walls.
An unstable foundation can be dangerous for those occupying the residence. Cracks also contribute to lost real estate value – not to mention a major eyesore and tripping hazard for inhabitants.
The three most common causes of concrete slab sag are:
Soil erosion beneath the slab
Drainage and shrinkage of soil under the cement
Backfill that is not properly compacted
Solutions: Piering & Jacking
To prevent further damage and sinking, a permanent stabilization of the slab is needed. We typically use piering (also known as hydraulic jacking) or slab jacking to repair faulty concrete foundations.
With piering, steel posts are drilled through unstable soil and hydraulic jacks are used to stabilize and raise the concrete above. This is method is used when soil has eroded and shrunk.
With slab jacking, grout is pumped in below the surface to provide a lifting force that restores the slab to where it should be elevated.
We thoroughly inspect the slab, the soil around and beneath it, as well as other factors that might have contributed to the sagging. Once we determine what is causing the distress, we can deploy a repair method that will provide the best results for long-term stabilization.
In most instances when larger problems come about for houses and commercial structures, shoring and piering are used to remedy all issues and level the home.
Want a free estimate this week?
Call now to schedule a free on-site inspection for your faulty slab
If you've noticed signs of slab problems at your home and you're not sure where to look for help, consider our team. There's no risk. We provide no-cost evaluations, thorough inspections, and free estimates that come with no pressure.
Besides that, our contractors are fully licensed and insured – as well as skilled and experienced. We offer affordable rates and warrantied solutions that fit your budget.
Call us today to learn more about our company and to schedule an appointment with one of our professionals.